The Board of Secondary Education (BSE), Odisha has announced that the upcoming supplementary exams in 2023 will cover the entire syllabus of Class 10. This decision ensures that students have the opportunity to demonstrate their knowledge across all subjects and topics.
The BSE Odisha Supplementary Exams are an essential avenue for students to improve their performance or clear any previously failed subjects. By including the complete Class 10 syllabus in these exams, students will have a comprehensive assessment of their understanding and proficiency.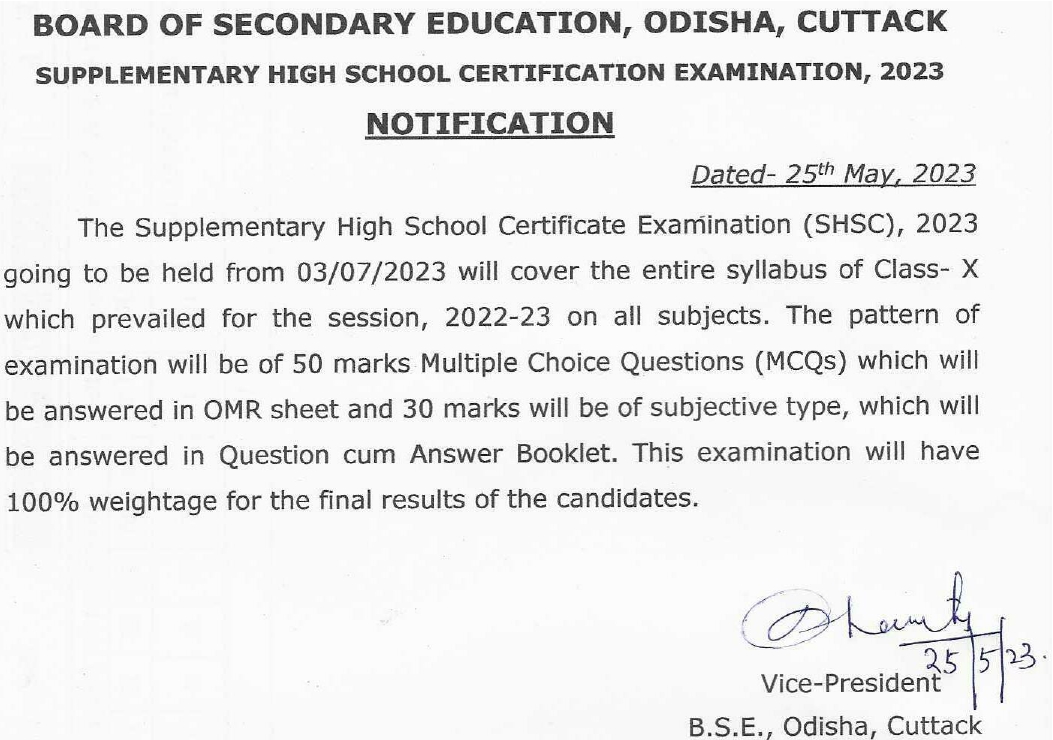 Conducting the supplementary exams based on the entire syllabus allows students to address any gaps in their learning and strive for better results. It provides a fair chance for students to showcase their abilities and attain academic progress.
The BSE Odisha is committed to ensuring that all students are provided with an equal and inclusive opportunity to succeed. By covering the complete Class 10 syllabus in the supplementary exams, the board aims to support students in their educational journey and help them achieve their academic goals.
In conclusion, the BSE Odisha Supplementary Exams 2023 will encompass the entire Class 10 syllabus, offering students a chance to improve their performance and excel in their academic pursuits
Get the Free Fast Result App
Download Link
Scan Me