Note: To check Result, click on " CHECK RESULT NOW "
CBSE 10th Result 2023 Declared, Check Result Now
You can also check Compartment Result and Time Table 2023 in this app.
Dear students you can check CBSE Board 10th Result 2023 using your roll number .
Examination Date: 15th February to 21st March 2023
Result Declaration Date:12 May May 2023 at 1:30 pm ( Declared)
Previous Year Exam Result Analysis
| Year | Number of students appeared | Overall pass percent | Girls pass percent | Boys pass percent |
| --- | --- | --- | --- | --- |
| 2022 | 20,93,978 | 94.40 | 95.21 | 93.80 |
| 2021 | 21,50,608 | 99.04% | 99.24 | 98.89 |
| 2020 | 1873015 | 91.46% | 93.31 | 90.14 |
| 2019 | 17,61,078 | 91. 10% | 92.45 | 90.14 |
| 2018 | 16,24,682 | 86.70% | 88.67 | 85.32 |
Central Board of Secondary Education will be declared CBSE 10 Result 2023 on month of January 2023. Around 91.1% of students have passed the 10th class examinations which are a 5% increase than the last year. Around 18,27,472 lacs students have appeared for 10th class students. CBSE 10th Class Result 2023 publishes online on the FastResult website and Mobile Application. In order to check the result, students need to fill the roll number, the centre no. date of birth and school no.
CBSE 10th Result 2023: There are different types of boards in India, the exams are conducted at the state level, central level, etc, so based on that there are boards like HSC, HSLC, SSC, SSLC, HSSC, etc., in the same way, this is CBSE Board which stands for CBSE which has successfully conducted the CBSE Class 10th or Matric examinations for all the ambitious students across the country in the year 2023. A huge number of students across the country have applied and appeared for the CBSE 10th class examination at different study centres in India. Their results have also been declared and among those who wanted to study further might have got allowed into their wanted courses which one is better. As per the information on the internet, The CBSE is a Board of Education for public and private schools, under the Union Government of India.
The chairman of Central Board of Secondary Education is Rakesh Kumar Chaturvedi with the headquarters shifted to Delhi and was formed on 3 November 1962. The CBSE is an eminent body that conducts examinations for Secondary and Senior Secondary School Examination in India which is strongly also called as 10th and 12th respectively whereas in some states, union territories like Goa, Telangana, Andhra Pradesh, Maharashtra it is called as 'SSC' and 'HSC' or 'Intermediate' whereas states like Karnataka called it 'SSLC and PUC'. 12th grade being the turning time for the candidates set their heart on scoring better percentage but some achieve that the flip side is to start the arrangement for the class they can, they can focus on good things to learn, not only memorize but understanding that code and writing. CBSE 10th Result 2023 will be officially announced and available on official websites like CBSE results.nic.in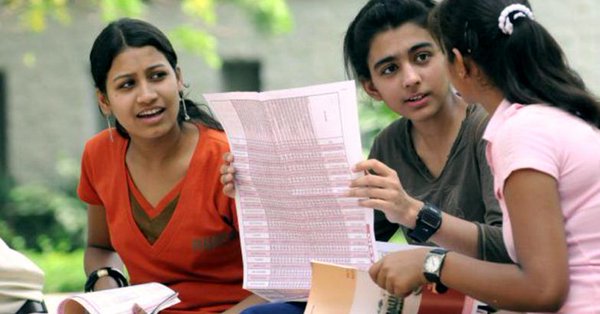 Central Board of Secondary Education which is CBSE Board is one of the most leading boards in all over the country at the central level also. CBSE Board is acknowledged by the central board of secondary education. A lot of schools are connected with this board few schools choose to get connected with the particular state board, and some prefer CBSE board which may depend on likeness and some other factors. CBSE Board was established on November 3rd, 1962. CBSE Board offers education in Hindi and English both medium also. The Huge crowd of the students from various metro cities is enrolled in the CBSE Board. The Main office of the Board is in Delhi (the Capital of India). Now we are informing students about CBSE 10th Class Result 2023. The board declares the board exam results in the month of July usually and supplementary or compartmental in August usually.
Some Important Details about CBSE 10th Result 2023:
Board Name: Central Board of Secondary Education (CBSE)
Name of Exam: CBSE 10th/Tenth Examinations 2023
Exam Dates: 15th February to 21st March 2023
Supply Exam Date: In the Month of December 2023 (Tentative)
Announcement/Declaration Date of CBSE 10th Result: May 2023 (Tentative)
Released Date of CBSE 10th Result: Expected In the Month of May 2023 (Tentative)
CBSE 10th Result 2023 Information:
Now all students who are expected for the CBSE 10th Class Result 2023 they can check their results after the official notice by the Central board so we can expect that this year CBSE 10th Class Result 2023 will be released in the May 2023 (Tentative). The students who are very interested in the results can stay tuned, and results are announced. Some students usually wait for the results to get started to their 11th class or Intermediate level college/school life so that later they may clear their HSSC or 12th/XII class, but you can stay conform with us to get more updated on CBSE 10th Result 2023.
CBSE 10th Result 2023 percentage
The overall pass percentage for the past year was 87.60%. This time we assume the pass percentage will increase. To get the important dates of CBSE 10th Result 2023, you can go to the table given below:
| CBSE 10th Result 2023 | Important Dates |
| --- | --- |
| The Exams will Begin From | February 15, 2023 |
| The Exam will End on | March 21, 2023 |
| Result Announcement | May 2023 ( Tentative ) |
Result: In Order to Search CBSE 10th Result 2023, the students will have to visit our website: fastresult.in
CBSE 10th Result 2023 Date
Once, the exams get over, the candidates start finding for the dates of the result. CBSE declares the confirmed date for CBSE 10th Result 2023 after a little while. So, till then, the candidates are suggested to check the dates of CBSE Result of the last years. If you will get the last years result date then you will be able to assume the result date for this year. To do so, you can include the table given below:
| CBSE 10th Result (Years) | Previous Result Dates |
| --- | --- |
| 2022 | July 22, 2022 |
| 2021 | August 3, 2021 |
| 2020 | July 15, 2020 |
| 2019 | May 6, 2019 |
| 2018 | 29 May 2018 |
| 2017 | 03 Jun 2017 |
| 2016 | 30 May 2016 |
| 2015 | 28 May 2015 |
| 2014 | 20 May 2014 |
| 2013 | 30 May 2013 |
Previous Years' Statistics for CBSE 10th Result 2023
The students who will give the exams must check last year statistics. Through these stats, the candidates will get to know about the marking plan of the board. You will also know the competition level in the candidates. You can look at the table given below:
| Year | Appeared Students | Boy's % | Girl's % | Overall Pass% |
| --- | --- | --- | --- | --- |
| 2022 | 20,93,978 | 93.80% | 95.21% | 94.40% |
| 2021 | 21,50,608 | 98.89% | 99.24% | 99.04% |
| 2020 | 1873015 | 90.14% | 93.31% | 91.46% |
| 2019 | 1761078 | 90.14% | 92.45% | 91.1% |
| 2018 | 16,24,682 | 85.32% | 88.67% | 87.60% |
| 2017 | 16,67,573 | 93.40 % | 92.50 % | 90.95 % |
| 2016 | 14,91,371 | 96.11 % | 96.36 % | 96.21 % |
| 2015 | 13,73,853 | 97.64 % | 97.01 % | 97.32% |
Few Important points to be noticed about CBSE
Central Board of Secondary Education (CBSE) has made some changes in the Board question paper or pattern, formula and other things added which may give some more value, in this case, candidates can prepare well for the exam, candidates are ready to appear for the examinations, after the end of the last year, all the candidates will look forward to the much more keen concentrate and studies and do good practice as well as follow good tips to get well results or percentage in their academics of class 10.
Students from all India will appear for the CBSE 10th Exam like Uttar Pradesh, Delhi, Maharashtra, Telangana, Goa, Punjab, Chhattisgarh, Karnataka, J&K, Madhya Pradesh, Andhra Pradesh, Tamilnadu, Gujarat, Manipur, Uttarakhand, Arunachal Pradesh etc. There might be few websites who may host the CBSE 10th Result 2023, CBSE 10th Results name wise, school wise or state wise depending on so many issues, so it is not very cleared that name wise results might be available. CBSE offers affiliations to all the schools allowed by the central government including Kendriya Vidyalayas (KV), and Jawaharlal Navodaya Vidyalaya. So these candidates can also check their results in the form of GPA or as decided. The students may also get their results through SMS or Email based on the services provided.
How to Check CBSE 10th Result 2023, All States CBSE 10th Class Result 2023:
Organization Name: CBSE (Central Board of Secondary Education)
Category: Class 10 Results 2023 under Central
Exam Name: CBSE 10th Examinations
Exam Dates: 15th February to 21st March 2023
CBSE 10th Class Result Date: May 2023 (Tentative)
Official Website to Check CBSE 10th Class Result 2023: cbse.nic.in
CBSE 10th Class Qualifying Standard or CGPA / Grading System
The minimum qualifying grade for giving the exam is grade D. Students getting E1 or E2 grades, who will have to sit re-examination within a month. CBSE follows the Cumulative Grade Point Average (CGPA) system for grading its candidates in the secondary level under the newly introduced scheme of Continuous and Comprehensive Evaluation in its schools in a phased manner. You can check the below table for the source of the marks which has been arranged as per the grades.
| Marks | Grades | Grade Points |
| --- | --- | --- |
| 91-100 | A1 | 10 |
| 81-90 | A2 | 9 |
| 71-80 | B1 | 8 |
| 51-60 | C1 | 6 |
| 41-50 | C2 | 5 |
| 33-40 | D | 4 |
| 21-32 | E1 | 0 |
| 20 and below | E2 | 0 |
The candidates who have scored between 91 and 100 or to 100 will be awarded the A1 grade, and the points will be awarded are 10/10 which means outstanding performance and the series continue from 81 to 90 for the A2 grade and when it comes to the 33 to 40 it the last passing or qualifying grade, anyhow the students is qualified and the person who gets E1 and E2 are considered as 'fail' and may re-exam for supply exam or compartmental exams and this data may vary for other boards.
Calculation of CGPA: It is very easy to find out the CGPA, after students get scorecard, or report card or the print from the internet, suppose there are 5 subjects like Hindi, Mathematics, English, Science and Social, and scored points are as follows 10, 6, 9, 8, 7, so just add all these to get the average or CGPA that is 10+6+9+8+7 which will be equals to the 40, then divide it by total number of subjects that are 5 which is 40/5 = 8. So the overall standard or the points obtained are 8/10. CBSE 10th Result 2023 will be announced.
CBSE 10th Recorrection and Recounting Results 2023:
As this Board conducted this annual exam, every year a huge number of the candidates participated in the said exam. And now when the result was announce, and the students who were sad with the said result or they might be thinking that there might be some mistake in the checking procedure or counting etc., for those candidates the board will issue the notification for filling up the CBSE 10 or Class 10th Rechecking Form 2023 and Revaluation Form. All the candidates are ready to check their CBSE Board 10th Revaluation Result 2023 that too will be declared on the official website so that the candidates can check it with the ease. So all the candidates are active for the CBSE 10th Recheck Result 2023. But the students are advised to apply only if they are very much confident regarding their results they can accept that also.
CBSE 10th Compartmental Results 2023:
The candidates who have failed in one or some subjects do not lose confidence, exams will come again, so be confident and don't lose hope, the announcement of the supply or compartmental exams will be issued, and students need to pay some amount or fee to register as per the subjects and the results will be declared approximately within a month or maybe delay little bit anyhow hopefully familiar in the month of August 2019.
How to Get CBSE 10th Result 2023?
There are various ways available to get CBSE 10th class Result 2023. The Central Board of Secondary Education gives different ways to check your result. The way through which the candidates will be able to get the CBSE class 10th Result 2023 are given below:
1. Through the Board Official Website
2. On Google
3. Microsoft Search Engine
4. Digilocker
5. Through IVRS / SMS
6. Through UMANG App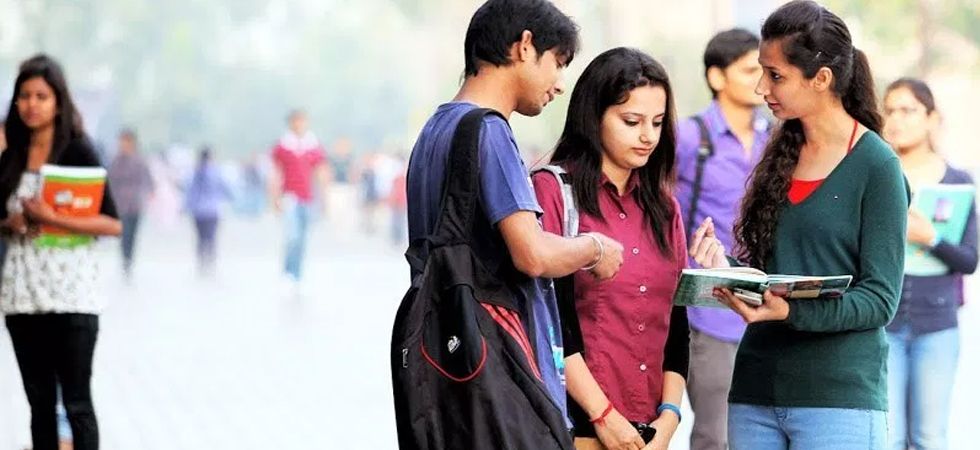 These are the different ways that can help you in getting your CBSE Result 2023. Here, in this part, we are trying to give a brief introduction to different ways. You can check it from here:
Get CBSE 10th Results 2023 By Official Website:
The students need to visit the official website at first to check out the results
The CBSE website is www.cbse.nic.in
They click the 10th result and proceed
Now, enter your personal data such as roll number, date of birth or name etc. whatever asked
The result will appear on your screen
Take a screenshot or download it or print it for further references.
Check CBSE 10th Result 2023 on Google
Google: From the previous year onwards, the Google search engine has begun to give the results to the candidates. The best of this way is you will not have to go anyplace. You will just have to open your browser, you will have to give some details such as the roll number, centre number and school number. Then your CBSE Result will appear to you.
CBSE 10th Class Result 2023 through DigiLocker
Actually, DigiLocker doesn't provide your Result. But it gives all your mark sheet and some other relevant documents. To get your reports from the DigiLocker, first, you will have to register on digilocker.gov.in. Then register yourself on your mobile number. A One time password will be sent to you. Once, you will provide all the necessary information then you will be listed. Now, you will be able to view your certificates, mark sheets and some other helpful documents.
How to Get CBSE Board 10th Result 2023 Using Microsoft Search Engine?
With the collaboration between Microsoft and CBSE, the SMS organizer for Android was developed. So, the students will also be able to get CBSE Board 10th Result 2023 offline. The steps to check the result through Microsoft Search Engine is given here:
Open the Play Store on your mobile phone.
Now, download SMS Organizer.
Do the listing through your Roll Number, Date of Birth and School Code.
Once, CBSE will release the result for 10th class then you will be informed by the SMS.
CBSE 10th Result through UMANG App or IVRS/SMS
By IVRS/SMS: You will also be able to view your Result by the SMS. To get the result in this way, you will have to follow the step provided below:
cbse10 <roll number> space <school number> space <centre number>
By UMANG App: CBSE also publishes the result by UMANG App. Through this application, the candidates will be able to get the result. All you require to do is to download the app and do the listing. When the CBSE Board 10th Result 2023 will come, you will get the announcement.
CBSE 10th Results 2023 Mark Sheet, Topper & Marit List: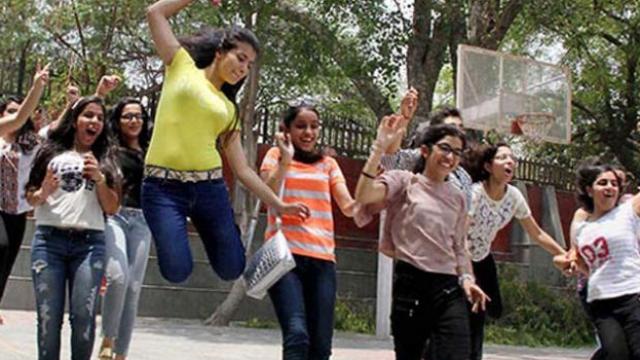 Merit list candidates like CBSE Toppers List, Rank 1, 2, 3 etc, top 10 rankers, top 3 rankers, and top 5 rankers, the top rankers list will be announced on the day of results and hence the toppers might also get some additional facilities like scholarship based on some factors etc., stay tuned for latest updates and information regarding the CBSE 10th Class Result 2023, merit list, pass percentage analysis and many more. The correction of papers or the correction status may not be available to the public. The CBSE will be released the coming month of May on announcement time of CBSE 10th Result 2023 Announcement Roll no wise or Name wise updating on the official website.
FAQs About CBSE 10th Class Result 2023
Q1: What is the full name of CBSE Board?
A: The full name of the CBSE Board is Central Board of Secondary Education.
Q2: Is it necessary to qualify in both Theory and Practical examination?
A: Yes, it is necessary to pass in both Theory as well as Practical examination separately.
Q3: What is the procedure for re-checking in CBSE 10th Class Result 2023?
A: CBSE Board provides re-evaluation form on its official website. Students can submit the form and apply for re-evaluating their results.
Q4: What is the Fee for re-evaluating or re-checking Marks per subject?
A: The per subject fee for re-evaluating is Rs. 500. The fee is applicable for Practical and Theory subjects.
Q5: What is the passing criteria for CBSE Board 10th Class?
A: The minimum marks required to pass in CBSE Board 10th Class examination is 33%.
All the best candidates for the CBSE 10th Result 2023. Hope, you will get the good marks that you will deserve. On this page, we have offered the information on the basis of the last year result. When the board will announce the CBSE 10th Result 2023 then we will update it on our page.
Get the Free Fast Result App
Download Link
Scan Me