Note: To check Result, click on " CHECK RESULT NOW "
MP Board 12th Result 2023 Declared, Check Result Now
You can also check Compartment Result and Time Table 2023 in this app.
Dear students you can check MP Board 12th Result 2023 using your Roll No & Application No
Examination Date: 2nd March to 1st April 2023
Result Declaration Date: 25th May 2023 at 12 :30 PM
MP Board Result Declaration Pattern
| Year | 12th |
| --- | --- |
| 2022 | 29 April 2022 at 1 PM |
| 2021 | 29 July 2021 |
| 2019 | 15 May |
| 2018 | 14 May |
| 2017 | 12 May |
| 2016 | 25 May |
Previous Year's Exam Result Analysis
| Year | Overall Pass % | Girls' Pass % | Boys' Pass % | Total no. of examinees |
| --- | --- | --- | --- | --- |
| 2022 | 72.72% | 75.64% | 69.94% | 6,97,880 |
| 2021 | 100 | 100 | 100 | 6,60,682 |
| 2020 | 68.81 | - | - | 6,60,574 |
| 2019 | 72.37 | 76.31 | 68.94 | 7,50,000 |
| 2018 | 68 | 72.33 | 64.39 | 7,65,358 |
| 2017 | 70.11 | 69.47 | 70.07 | 7,13,262 |
| 2016 | 69.33 | 73.78 | 65.81 | 7,70,884 |
| 2015 | 65.94 | 69.42 | 63.3 | 7,24,592 |
| 2014 | 65.88 | 63.31 | 69.5 | 7,01,026 |
There is one of the good news for the MP Board Class 12th students who were in search of the MP 12th Class Result 2023. Madhya Pradesh Board of Secondary Education (MPBSE) is going to announce the MP Board 12th Result 2023. Under the MP board in the year 2023, millions of the students would have written the exams for the 12th class. These students can check their Madhya Board Class 12 Results 2023 online through www.fastresult.in website and Mobile Application at anytime. What you need to do is to make use of the relevant information such as roll number and date of birth to check your MP Board 12th Result 2023 easily in no time.
Get to Know About MPBSE Completely:
MPBSE stands for Madhya Pradesh Board of Secondary Education, is a state-level board headquartered in Bhopal. Begin one of the biggest education boards for class 10th & 12th; it smoothly conducts examination and other educational activities in Madhya Pradesh.In March, the MPBSE organizes the examination and determines administrative & intellectual directions for the education. On the other hand, the board also provides affiliations to various colleges and schools of the state, under its authority. Along with conducting the examinations, the board fairly issues the MP Board 12th Result so that the students can check their results.
All About Board Exam Time Table or Exam Date Sheet:
The Madhya Pradesh Board of Secondary Education has announced the class 12th board exam time table. The 12th board exams this year are scheduled to take place between 3rd March and 31st March depending on the streams. Students can get the full MP Board 12th Exam Datesheet and other related links on one of the leading result publishing and exam guidance sites in the country.
The MP Board 10th Time Table 2023 has also been announced by the MPBSE and the exams will be held between 1st and 18th of May 2023. Students can get the links to the full timetable on our site.
Madhya Pradesh is a large state in central India with around 73.34 million people, MPBSE is also known as Madhya Pradesh Board of Secondary/Higher Secondary Education. The board was established and came into the being in the year 1965. It is a Governmental Board of School Education which is in the Bhopal, MP, India. There are a lot of educational centre for 10th class and 12th class which means schools or colleges are associated with this board, this board says to give good education in the state for the candidates, it will also manage the activities for the education for higher secondary and secondary e.g. Notification issue, schedule releasing, issue of admit cards and hall tickets, correction of papers or scripts and even the announcement of results and issue the marks reminder. It manages three board examinations the Higher Secondary School Certificate (HSC) Exam for 12th class which is +2 or 12th which is a school-leaving examination, Middle School Exam for 8th Class and High School Certificate Examination for 10th class.
If there are many streams or branches e.g. MPC, CEC or MEC, BiPC in some states like Andhra Pradesh & Telangana and some states will have the Arts, Science, and Commerce, the candidates after their 10th, will be selecting their fields and resuming their education and after they completed their 11th class they are in 12th class ready for the MP board 12th exam and after their exam are done they will go with the finding of MP Board 12th Result 2023. After publishing the result, candidates can check their MPBSE Result online from the website. MP Board 12th Result 2023 declared in the July month for both General and Vocational programs for all fields e.g. Arts, Science and Commerce for school/college.
Latest Notification MP Board 12th Result 2023: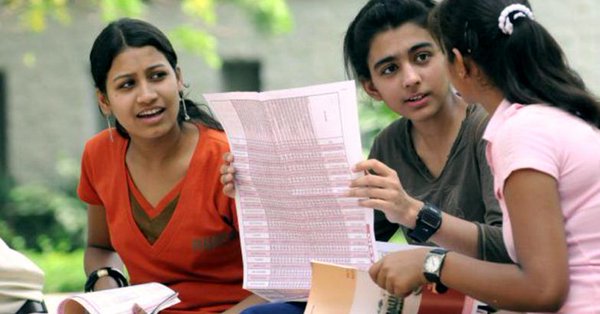 There will be the lot of candidates who are looking for the latest notifications after they have done their exams and looking for the result, as there may or may not be announced from the officials. Truly this depends on boards, few boards may announce the latest notifications regarding the paper status and release of results, but few of them will not show any kind of details but suddenly releases the results, the students want updates because they can keep calm after understanding the information but in other situations it may also increase the stress, so this will be depending on the boards, but for the candidates looking out for the MP Board 12th Result 2023 update, that may be got on FastResult website, so don't need to worry about the info.
Some Details about MP Board 12th Result 2023:
Board Name: Madhya Pradesh Board of Secondary/Higher Secondary Education, HSSC
Exam Name: HSSC 12th/+2 Examination 2023
Exam Date: February 12 to March 20, 2023 (Tentative)
Results Available Date of MP Board 12th Result 2023: Third week of May 2023
MP Board 12th Supplementary Result 2023 Date: June/July 2023
Every year lakhs of candidates appear for the exams and lot of students every year pass their exams, after the qualification the candidates can choose the good field, anyhow it may also be conditional on their branches to take the next field if they want to continue their studies, after they have done their 12th class examinations and after MP Board 12th Result 2023, the candidates will be given their certificates like Marks sheet, Marks memorandum, Transfer certificate (TC) and Bonafide certificates etc. which may be most important for their further studies, for the candidates waiting for their outcomes, please wait till the MPBSE 12th Result 2023 are announced officially.
Past Year MP Board 12th Result 2023 Result Announcement Dates:
After analyzing the dates of the past year results, we can expect MPBSE 12th Result 2023 in the Third week of May 2023. The board has not reversed any pattern of the result declaration. From 2014 to 2018, Madhya Pradesh Board of Secondary Education Result has been announced at the same time the i.e 2nd week of May. But this years MP Board 12th Result will be delay due to some resion covid-19. than MP Board 12th Result 2023 will be declared in the month of July.
Check MP Board 12th Result 2023, Higher Secondary School Certificate
Name of Organization: MPBSE (Madhya Pradesh Board of Secondary/Higher Secondary Education), HSSC
Category: Higher Secondary Board 12th Class/ plus 2/Intermediate/HSSC Results 2023 for MP
Name of Exams: MP Board 12th Result 2023
Date of Exams: 02 March to 01 April 2023
MPBSE 12th Result 2023 Date: May 2023 (Tentative)
Board Website to Check MP Board 12th Result 2023: mpresults.nic.in
Grading System of MP Board 12th Class:
CGPA which is also well-known as Cumulative Grade Point Average. CGPA is an educational grading system which is completed by so many boards of India and also national level board like CBSE. It is applied in schools and colleges to measure overall academic review of a student, if a candidates score outstanding or excellent marks than the candidates will be awarded the A1 grade and same it follows by A2, and then B1 and then B2 and proceeds, and there will be points up to 10, so it depends on the board, some will only have three types of Grades e.g. A, B or C depending on the marks the candidate scores or if the student qualifies in supplementary and compartmental than the candidate may be awarded the Compartmental grade. More details regarding the grading system may be updated depending on the information we get. For more details on MP 12th Class Result 2023 you can refer our website and Mobile App also, we will try to update the current information we get.
How to Check MPBSE 12th Result 2023 from FastResult website & Mobile App
Visit the FastResult website and Mobile App.
After that, click the web link of 12th Result
Now the students search the MP Board from the search bar menu
Then, click the Check Result Now.
Fill the Required Details
Now your MP Board 12th Result 2023 will be displayed on the screen.
Download the result for further uses
MP Board 12th Result 2023 via SMS or Email: There might be candidates who don't have internet connectivity especially for those who are living in villages, for the candidates can check their results by sending a text message from their mobile but note that this opportunity may only apply to some conditions, either the website who host the results shall make this system and allow the candidates to check their MPBSE 12th Result 2023 from their mobile via Text message or SMS, and few may also send you the results by Mail, and please be conscious from some fake service who say that they will send you Mail but don't. Anyhow, it is dependent on board officials' websites or some other websites that host results.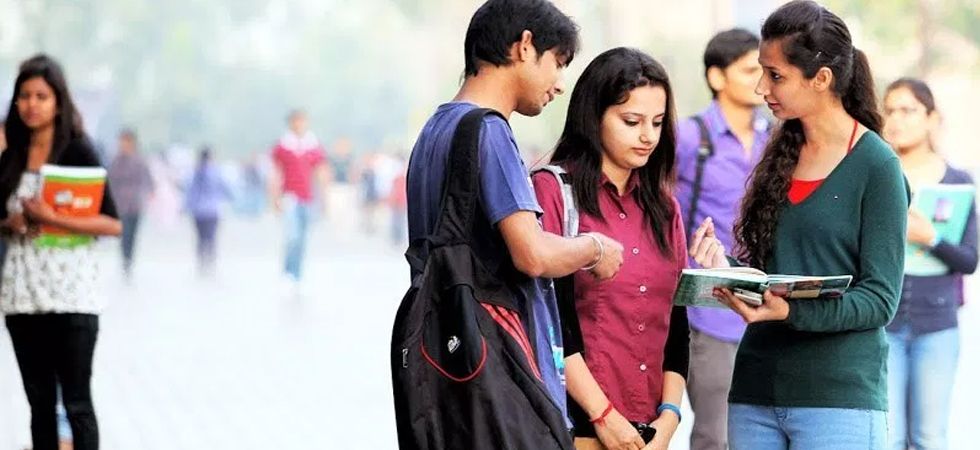 MP Board 12th Results 2023 - School Wise or Name Wise
There are some candidates who want to check results with their name as some of them may don't retrieve their hall ticket number or do not have that at that time, so by entering the name or father's name which shall match the data in the database of the results, if the officials website or the another website those who host results allow to check the MPBSE 12th Result name wise than you can check otherwise it's very hard to get the results with the name wise and school wise, although some schools will paste their results on the notice board for the ease of candidates to check the results.
MP 12th Class Pass Percentage Statistics
When it becomes the pass percentages there are many boards in India whose pass percentages are continuously improving and MPBSE also looks one of them as we can see that there is continuous increase in the pass percentage of the students as we can see that in the year 2015 the pass percentage was 65.49% where we can see a gradual rise in 2016 that is 65.88% and which has again moved or reduced to 65.94% in 2016 and last year it has again got the flying that is 69.33%, as it is regularly increasing in 2017 which around 67.87%. Although the details are collected from the many websites on the internet so that the data may vary anyhow we can assume good results as per the data collected.
MPBSE 12th Result 2023 Merit and Topper List:
There are some candidates who score excellent marks out of their academics, and they are known as 'toppers' for their academics, and there will be toppers every year in all boards scoring excellent marks, the list of these toppers are also named as merit list, the full marks sheet will be analyzed, and percentage is taken to check that out anyhow these candidates may also get good scholarship plan from central and state level and may also get some facilities. Anyhow for those candidates who have not to pass their 12th exam in the first attempt, they are requested don't lose hope because there will be many options available to you, either you can write the exams in supply/compartmental, or you can pick the field something which is better.
MP Board 12th Re-correction or Re-checking Result 2023:
It is one the best chance for the candidates who are very much confident about the results that there might be some mistake while checking the paper or it shall be the counting mistake, it is easy that they can register for Re-correction or Re-checking by paying some fee and their paper scripts will be evaluated once again and recounted once again, and candidates new results will be announced once again and if they qualify in Re-correction or re-checking they will be considered as Regular student only.
MPBSE 12th Supplementary Result 2023: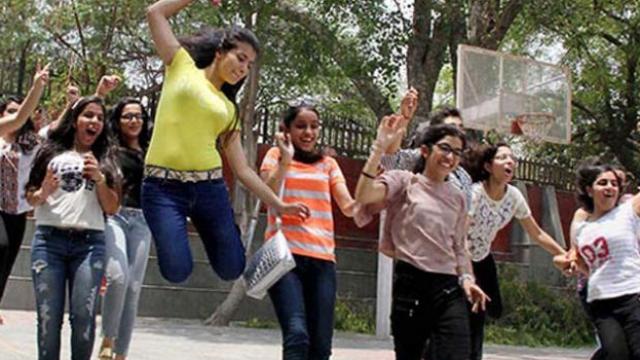 MPBSE 12th Supply/Compartmental Result 2023: Finally for the candidates who have excess of one or more subject and interested in writing their exam once again, they can appeal for this, they have to write the exam once again in the papers they have failed, and the method will be the almost same, the improvement will be done, usually improvement and uploading the results online for supply may take within a month and it again depends on board that how much ready they will do all these and published the results, and after the appealed the results for MP Board 12th Supplementary Result 2023 will be announced, the same date and other important notifications will be updated by officials anyhow we will announce this information later after the publish of the regular results. If you want latest updates on MP Board 12th Class Supply Results you can follow us on social platforms, subscribe us and if you have any difficulties you can simply ask in the comment section, and we will try our best to give you reply asap and don't forget to share this our website fastresult.in with your family and friends and bookmark us to easy navigation and stay tuned with us. MP Board 12th Compartment Result 2023, MP Board HSSC Reappear/Re-Exam Result 2023 and MP Board HSSC Supply Result 2023 will be declared in June or July 2023.
Additional Help:
Sometimes, candidates come across numerous numbers of inconveniences and mishaps while checking their MP 12th Class Result 2023. However, the problems you face can be anything but you don't need to worry at all. We are here all the time, even in odd hours to assist you regarding your MPBSE 12th Class Result 2023.
To check the MP Board 12th Class Result 2023, simply visit our website and check the marks you scored. On the other hand, if you are looking to check the MP Board 10th Class Result 2023, you don't need to go anywhere else. What you need to do is to click on here and see your MP Board 10th Class Result 2023 with optimum ease.
Hopefully, all students will do your best in the MP 12th Class Result 2023. For more notice keep in touch with us. For any doubt or question, use the comment section in Mobile app.
Get the Free Fast Result App
Download Link
Scan Me