Note: To check Result, click on " CHECK RESULT NOW "
Kerala SSLC ( 10th ) Result 2023 Declared, Check Result Now
You can also check Compartment Result and Time Table 2023 in this app.
Dear students you can check Kerala Board 10th Result 2023 using your Registration No and Dob Or Name.
Examination Date: 9 March to 29 March 2023
Result Declaration Date: 19th May 2023 at 3 PM(Tentative)
Previous Year Exam Result Analysis
| Year | Number of students Appeared | Overall pass percentage |
| --- | --- | --- |
| 2022 | 4,23,303 | 99.26 |
| 2021 | 4,22,226 | 99.47 |
| 2020 | 4,22,000 | 98.82 |
| 2019 | 4,34,729 | 98.11 |
| 2018 | 4,41,103 | 97.84 |
| 2017 | 4,58,494 | 95.98 |
| 2016 | 4,93,000 | 95.47 |
| 2015 | 4,79,085 | 94.17 |
The Kerala DHSE has declared Kerala 10th Result 2023 on Month of June 2023 on FastResult Website and Mobile application. The Kerala government authorities organize the secondary school leaving certificate examination. This board came into existence in 1990. The main headquarters is situated in Thiruvananthapuram. All the students appeared for this examination can access their result through online mode. The final date of the exam will go to be announced on the FastResult website and Mobile Application.
Latest Update: Kerala Board Class 10 or SSLC board exam results has been announced on May, the State education department informed HT on Wednesday.After the Kerala Board 10th results are declared, students can check their marks online at www.fastresult.in, sslcexam.kerala.gov.in, results.kite.kerala.gov.in, results.kerala.nic.in and prd.kerala.gov.in.
The secondary school leaving certificate is obtained by the students after successful completion of the exam end of the study at secondary schooling level in India. This SSLC gets when you are pass in class Kerala 10th result 2023 examination commonly it's known as class 10 board exams.
It's a primary form of proof of a student basically this 10th class mark sheet is known in India as a birth certificate. The Kerala SSLC Result 2023 exam occurs every year and lakh of people sit in this exam and want to get good marks in this exam so that they are able to do something productive in their life by securing good marks in the 10th class examination. That's why students having a fear that how much marks they going to get in their exam because that only decides the future. They are very worried about their result and hoping that students get deserved marks.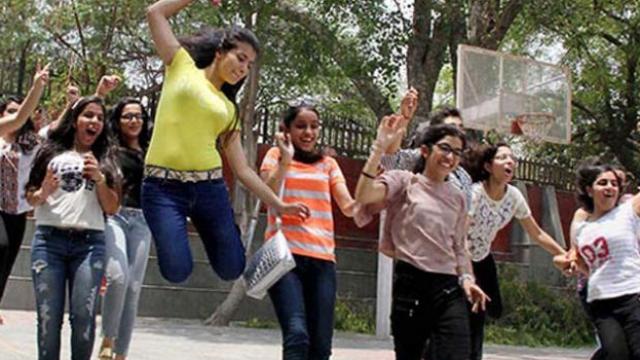 Most probably SSLC exam result 2023 going to be announced on the May 2023. The portal shows the pass and fails status when even the result is announced. The SSLC exam is conducted offline and for students, it's mandatory to secure a minimum percentage of 35 marks. The marks also affect the choice of students for the future because usually, they decide their career from the result they got in the exam. The conducting body of this exam is Kerala board of public examination and it's on stage level.
How to check Kerala 10th result 2023?
The online result is a soft copy which is releases on the FastResult website and Mobile Application. As the hard copy takes time to be delivered to their students so it takes find around 1 month for that original mark sheet. You have to follow steps just to check your result
Visit the FastResult website and Mobile App.
After that, click the web link of 10th Result
Now the students search the Kerala Board from the search bar menu
Then, click the Check Result Now.
Fill the Required Details
Now your Kerala SSLC Result 2023 will be displayed on the screen.
Download the result for further uses
It's advice that just takes the printout of your mark sheet for future use. If you going to follow all these steps then you are easily able to access your result and gets to know about the pass and fail criteria of your mark sheet. So visit the FastResult website and see the windows of your result on the computer screen.
Details mentioned on Result of Kerela 10th result 2023
The purpose of providing students with this soft copy so that students are able to decide about their future study plans. In most of the field, selections are totally based on the marks obtained in the examination.
Name of the student
Roll number
Name of the school
Class
Subject wise marks are given
Total makes secured
Total percentage
Pass and fail status
Rank or position student secured in the class
These all details are mentioned on your mark sheet of Kerala 10th result 2023 and having any type of error do rectify if from the headquarters because this mark sheet act as a birth certificate with all the details accurate so that you won't face any trouble in future so do see all the details carefully and also calculate your marks and percentage that its accurate of same as given in the mark sheet. These all thing you need to consider and have a look at these aspects when you access the result in front of your computer screen.
Kerala SSLC Result Grading system
Kerala Board gives a grade to the students on the board exam. The board gives a grade on the basis of marked obtained by them in the examination. The highest grade is A+ for the students and the bottom or least is E grade. Students totally get a grade on the basis of performance in their exam. So you need to be serious about your own career.
| Grades | Range of the marks (%) | Grade value (in points) |
| --- | --- | --- |
| A+ | 90 to 100 | 9 |
| A | 80 to 89 | 8 |
| B+ | 70 to 79 | 7 |
| B | 60 to 69 | 6 |
| C+ | 50 to 59 | 5 |
| C | 40 to 49 | 4 |
| D+ | 30 to 39 | 3 |
| D | 20 to 29 | 2 |
| E | Below 20 | 1 |
Through this grading system, you are going to be judged and tbs mark sheet is made according to your performance in the exam. This is a fair, where papers are checked on the bases of marks you get in the exam instead of any favour or an unfair means. All those students who all come between the 90 to 100% they all are getting 9-grade value respect of a student getting 91 and other students are getting 98 both of them comes in the category of A+ only.
Kerala SSLC supplementary result 2023
Those candidates who all are unable to get a pass in the exam, they have to appear for the supplementary exam. In the previous year, 2.16 % appeared for the supplementary exam. That exam held in August 2019 and once the exam is finished then Kerala board announces the result of Kerala 10th result 2023 supplementary exam and students gets their result in the month of September 2023. This result going to come in the form of PDF form so that if there is any kind of changes that new market going to be shown. Otherwise, the older marks get reflected in the mark sheet of class 10 SSLC board.
Important guidelines about Kerala SSLC result 2023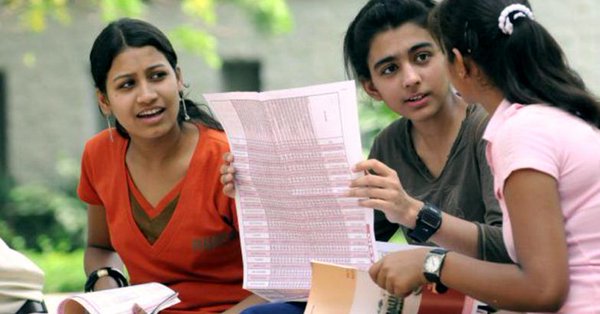 There are some of the important guidelines which you should be known as a student while seeing your result so that you didn't miss any one of the important information related to the result of your which ultimately decides your future study plan, so read it carefully.
Firstly do take a printout of your result and keep it for further use
It's one of the most crucial documents that is needed for falling admission in the next class.
While checking the result do check your details as well Name Roll number it's one of the most important things of the class 10 result because without this you came to be sold to access yours result in from of your computer screen. The original mark sheet of 10th class is provided by the school itself after one month of the result is announced by the authorities of Kerala SSLC Result 2023.
You need to secure the mark sheet because it is required in your entire life and considered to be an important document.
Kerala pass percentage statistics of previous years
Every year lakhs of students appear for the SSLC exam. In 2013 there were students around 89.38 % of students get qualified in the exam rest are having a compartment or fail. In 2014 the percentage of passed students gets increases and reached 93.64%. In 2015 students get more added on and the total number of students that gets the pass in class 10 board exam is 94.14 and in the year 2010, it reaches 96.88. Lastly, in the 2017 year, the students get more serious about their education and marks. So they get to know what's good for them to make it successful and achieve all the goals.
Kerala 10th Result 2023 Merit list and toppers :
Toppers are those students who secure good marks in the SSLC board and by securing those marks they get chance to get some support from their school and government also to get admission in mind of the top college. The government also provides various scholarship and also gets a discount of concession in their academic fees as well. Somehow if benefits students and their parents as well because they feel proud when their child gets excellent marks in the SSLC board exam 2023.
It's an automatic process as school gives various facilities to their topper students.
Future prospective of this Kerala 10th Result 2023 exam
So all those who are appeared in this exam, you all know that it's a document through which you are going to over admission in the next class. Basically, it declared that you are pass in the exam or fail, if failed in class then you have to apply for the supplementary exam and if you get pass in that exam then only you can get admission in next class other-wise you need to repeat the class 10 and then reappear in next year and the clear the exam.
Goals of your life
Career
Birth certificate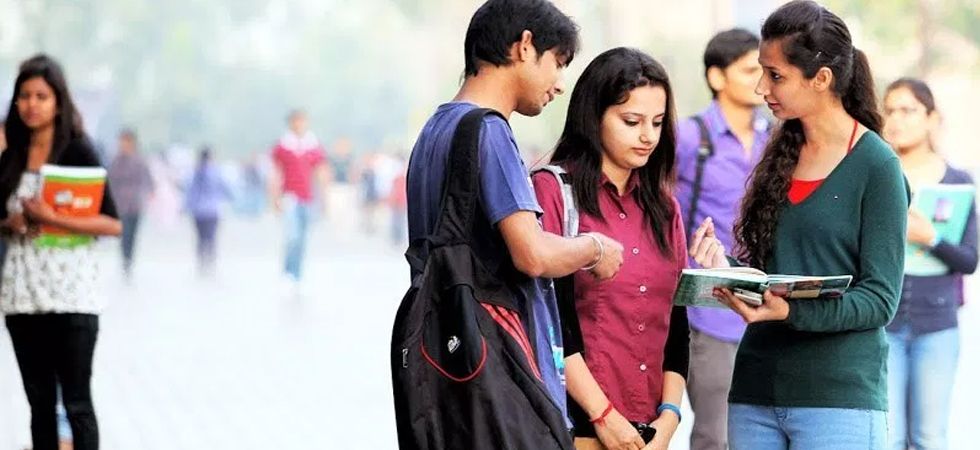 Somehow the class helps students to decide about their career that in which field they prefer to go either in humanities, science or in commerce field. That completely depends on the students because their life, internet, career and future all together makes a student successful in their life.
Who all gave this exam
This SSLC exam held every year and the students who all have passed the class 9 examination enter in class 10 and they all are eligible for this exam.
Basically, there is the procedure through which students get them registered with this secondary school of leaving certificate so then only they get the hard copy of your mark sheet.
All the students of class 10 gave this exam and also the students who all are repeating the class they all also give this exam and finally gets their result in the month of June 2023.
Conclusion about Kerala SSLC result 2023
Just give the SSLC exam and with an excellent performance because your entire future depends on these marks only respect of the behaviour you had done in the classes. So be little but serious about your life and your career because nowadays it's a tough competition and makes use of it in a positive manner.
I would suggest that study hard and didn't think of marks because it definitely decides your future but not going to decide your dreams. That can't be snacked by any one of the people in this world. Your dreams are your dreams and no one interferes. Kerala SSLC result 2023 is a state level examination done in Kerala it's a board that conduct exam in the state as in other state different boards are made.
Get the Free Fast Result App
Download Link
Scan Me