Note: To check Result, click on " CHECK RESULT NOW "
UK Board 10th Result 2023 Declared, Check Result Now
You can also check Compartment Result and Time Table 2023 in this app.
Dear students you can check Uttarakhand Board 10th Result 2023 using your Roll No.
Examination Date: 17th March to 6th April 2023
Result Declaration Date: 25th May 2023 at 11 AM(Tentative)
Previous Year Exam Result Analysis
| Year | Total Student's Appeared | Girls Pass % | Boys Pass % | Overall Pass % |
| --- | --- | --- | --- | --- |
| 2022 | 1,29,785 | 98.86 | 99.30 | 77.74 |
| 2021 | 1,47,725 | 98.86 | 99.30 | 99.09 |
| 2020 | 1,47,155 | 80.00 | 68.00 | 76.00 |
| 2019 | 1,49,950 | 82.47 | 70.60 | 76.43 |
| 2018 | 1,46,166 | 80.00 | 68.96 | 74.57 |
| 2017 | 1,50,573 | 78.51 | 68.76 | 73.67 |
| 2016 | 1,78,045 | 76.54 | 70.48 | 73.47 |
| 2015 | 1,69,481 | 76.50 | 65.10 | 70.70 |
| 2014 | 1,70,401 | 73.70 | 61.50 | 67.40 |
| 2013 | 1,76,823 | 76.70 | 66.70 | 71.00 |
Uttarakhand Board of School Education declared the UK Board 10th Result 2023 on May 2023 (Tentative). Once the result declared, students can check their results through the FastResult website and Mobile Application. Around 10,000 schools are affiliated with Uttarakhand Board in the state. Every year lakhs of students appear in 10th class from Uttarakhand Board of School Education.
Uttarakhand Board will declare the UK Board 10th Result 2023 online. The board has announced the date to published the result but it is expected that the board has declared the result on May 2023. In this page, we have mentioned the procedure to check the result for 10th class and important dates associated with it.
UK Board 10th Result 2023
Uttarakhand Board has successfully conducted the board exam for 10th and 12th class. Examination for the 10th class was begun from 3rd March and it lasts till 25th March. As of now the students who appeared in 10th class are eagerly waiting for their result and enjoying their break. The result of 10th class is the first crucial result of the student's life. Based on this result students choose their stream for next class. In short, the 10th class result is the base of a career option for every student.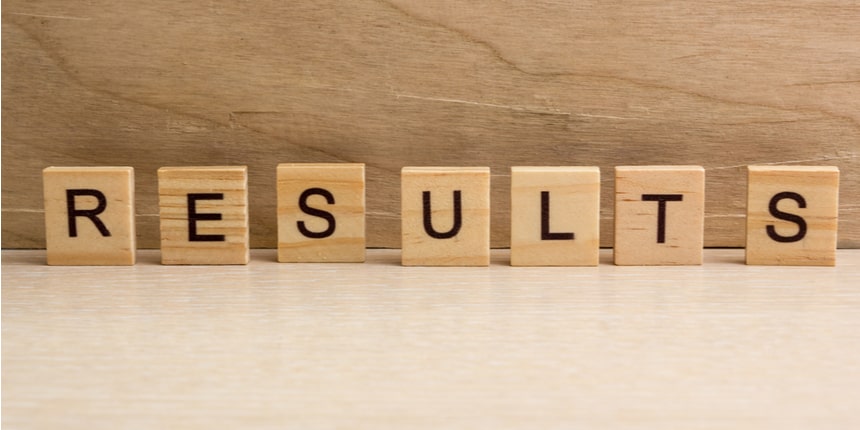 The board conducts the examination in Uttarakhand affiliated school. Its a state board and like every year this year also more than one lakh students taken this board exam. Board will publish the result for 10th and 12th classes in the last week of July. Students can get their result from the FastResult website. Here is the procedure to check the Uttarakhand 10th Class Result 2023.
How to Check UK Board 10th Result 2023?
Visit the FastResult website and Mobile App.
After that, click the web link of 10th Result
Now the students search the Uttarakhand Board from the search bar menu
Then, click the Check Result Now.
Fill the Required Details
Now your Uttarakhand 10th Class Result 2023 will be displayed on the screen.
Download the result for further uses

Details Mentioned on UK Board 10th Result 2023:
The following details will be mentioned in the result:
Roll No.
Roll Code
Name of Student
Name of Father
Name of Mother
Marks obtained in Theory and Practical
Aggregate Marks
Division
Result – Fail/Pass
What to do after the declaration of UK Board 10th Result 2023
After the announcement of Uttarakhand board 10th, the result does not be overwhelmed because of a good result. This result has just begun a journey of more advanced and difficult study. Check your marks in each subject in the 10th class result and now think which subject you like most. Its a must ask a question to yourself before choosing any stream in 11th class.
Many students take that stream which their friends are choosing. Our suggestion to those students should not copy others. because you and your friend may have different abilities to choose the subject which you like, not that which your friends like.
Another stigma attached with a stream for 11th class is Art stream are not for talented students. We want to suggest to the students that it's not true. If you like literature then go for art stream. Here also you will get enormous career options.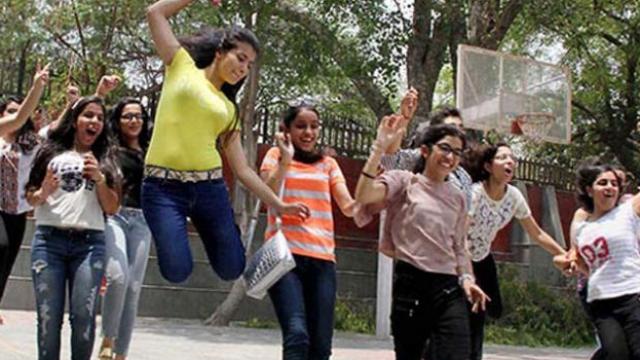 Last 3 Year UK Board 10th Result Analysis
Here is the analysis of the last 3 year results of UK board for 10th class. Have a look at the table provided below.
According to the last year, 1,50,573 students appeared in the 10th class exam conducted by the UK board and the total pass percentage was 73.67%. After comparing it with past years we find that the pass percentage of students has increased in the past years. So students can expect a better result this year as well.
UK Board 10th Result Rechecking Procedure
If you are not happy with the marks that you have obtained in 10th class under Uttarakhand board then you have the right of rechecking. If you select this option then some other examiner will check your answer sheet again. You can get the advantage of this provision by paying some fee to the board. If you want to pick the option of re-evaluation of your answer sheets then you will have to contact your school.
UK Board 10th Supplementary Result 2023
Sometimes it happens that students could not do well in the main examination and as a result, they get failed. In this situation, one complete year of students get spoiled. UK Board provides the facility of the supplementary examination. In the supplementary exam, those students can also apply who want to improve marks in the 10th class. The score of 10th class is important for the students as in many governments the minimum marks of 10th class is considered. Students can apply for the supplementary examination in the UK board by submitting an application in their school. To appear in this examination students will have to pay some nominal fee to the Board. After the announcement of the result, UK board publish the date sheet for the supplementary exam.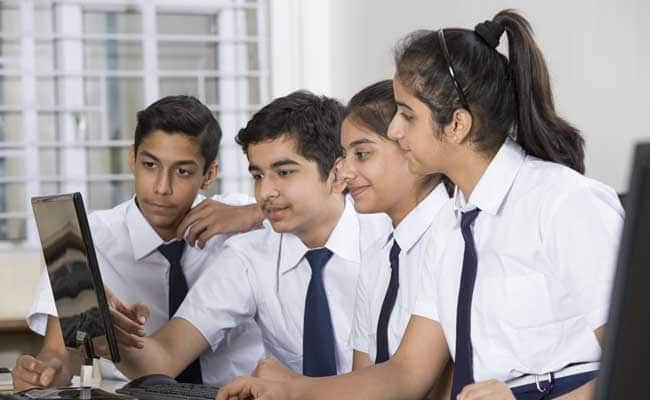 The Bottom Line
Here we have mentioned all the information related to the Uttarakhand 10th Class Result 2023. The result has been announced online but students can get the mark sheets of 10th class from their schools online. Marksheet gave by the schools has been accepted by the other schools and government recruitment agencies.
To get more update on the announcement of the result of the 10th and 12th class conducted by different boards, stay tuned with us. You can write to us if you have any query related to UK Board Result.
Get the Free Fast Result App
Download Link
Scan Me