The Jammu and Kashmir State Board of School Education (JKBOSE) has released 11th Class Result 2018 for Kashmir Division Winter Zone. The result for the 11th class has been announced on February 13, 2019, at 05:40 pm. The candidates can check the result on the official website i.e. on jkbose.ac.in.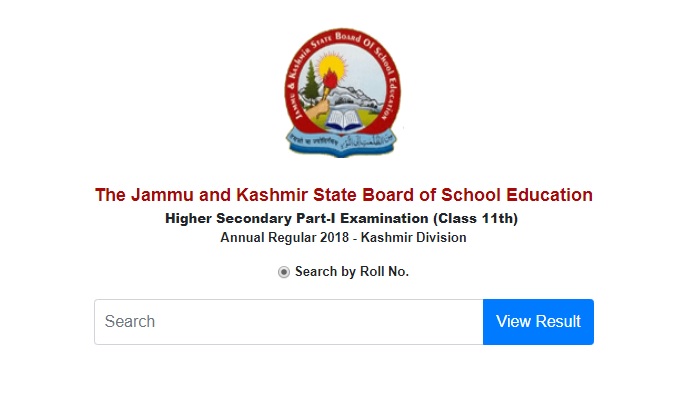 To search for the result, the students can click on the link accessible on the official website. Then they will be redirected to a new page. There they require to submit the roll number or students name. The candidates should fill the same roll number and name that is being on the admit card.
Apart from the official website, the candidates can check it from other third-party websites like indiaresults.com. The steps are the same to get the result. The result includes the student's name, board's name, date of birth, roll number, marks in the individual subjects, subject code, subject name, total marks, the status of the result and some other helpful information. The board exams for the 11th class were managed from October 26 to November 14, 2018.
JKBOSE 10th and 12th Class results for Kashmir Division Winter Zone was published on January 03 and January 07, 2019 respectively. The board which is connected to the educational body of the state is Jammu and Kashmir State Board of School Education. The board is well known as JKBOSE among the candidates. JKBOSE came into being in the year 1975. It was formed below the Jammu and Kashmir State Board of School Education.
The board handles the examinations for 10th, 11th and 12th class. JKBOSE manages the exams in the month of February to March. Once, the examinations get over, the result is used to be published in the month of May/June 2018. JKBOSE aims to give education to each and every candidate of the state. It provides the chance to the various candidates by increasing the potential as well as the ability of the students.
Get the Free Fast Result App
Download Link
Scan Me