The Board of Secondary Education has published the Odisha 10th Admit Card 2019 on February 08, 2019 at 3:50 PM. The admit card is ready at bseodisha.nic.in in school login. The respective schools can download the admit card for the 10th class by submitting the school code and the password. The candidates are advised to visit their schools and get the admit card. The Odisha 10th admit card is available online in the pdf format and includes important information such as the name of the students, board name, roll number, date of birth, father's name, mother's name, date of birth, exam date, exam day, examinations timings, reporting time, exam centre, and some other important instructions.
The board exams of 10th class will start from February 22, 2019. The examinations will be held for 16 days. The exams will be ended on March 08, 2019. The first examination is of First Language while the last is Social Science. The exams will be managed from 10:00 am to 12:30 pm. First, it was used to be held at 9:00 am. But this year, the timings have been modified. The examinations will be held in 2,830 centres. As per the announcement released by the Odisha board, around 5,45,354 regular students are taking part in the exams. The number of ex-regular candidates is 25,008, 2,106 CC students and 221 ex-cc candidates are appearing for 10th class exams. So, in total, there are 5,72,699 candidates who are enrolling in the board exams of Odisha for 10th class.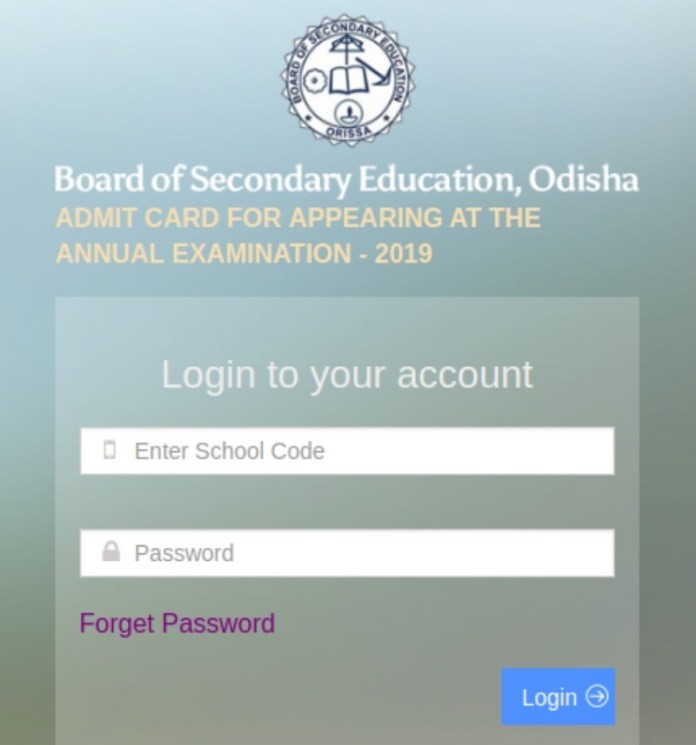 For the Madhyama exams, the number of regular candidates is 2754. The ex-regular candidates are 255. So, for Madhyama examinations, a total of 3009 students are appearing. The total number of nodal examination centres is 304 and despatched teams are 693. For the students of +2 standard, the admit card will be published soon. The exams for the 12th class are starting from March 07, 2019. After 23 days, the exams will be completed on March 30, 2019. The timing of the examinations is from 10:00 am to 1:00 pm. All the students are required to be seated at 9:45 am.
The BSE, Odisha is the state board which controls for Odisha. The BSE Odisha came into being in the year 1979. It is only responsible for the High School Certificate (HSC) exams. The board manages the exams twice a year. First is the main exams in the month of February/March and the second is the supplementary exams. The supplementary exams use to be taken in the month of June. The Odisha board exams are open to all category of candidates such as regular, quasi-regular, ex-regular, external etc.
Get the Free Fast Result App
Download Link
Scan Me