The board has declared the PSEB 10th Class Result 2019. Neha Verma from Ludhiana topped with 99.54% marks. In this year, 85.8% of students have passed in 10th Class. The Punjab Board 10th Class Result was announced at 11.30 AM at the Press Conference. It is being told that the students will be able to check their results on the Fast Result website and mobile application after 6 pm in the afternoon. Let us tell you that the results of the Punjab Board 12th class will be released at the end of this week.
To Check 10th Result: Click Here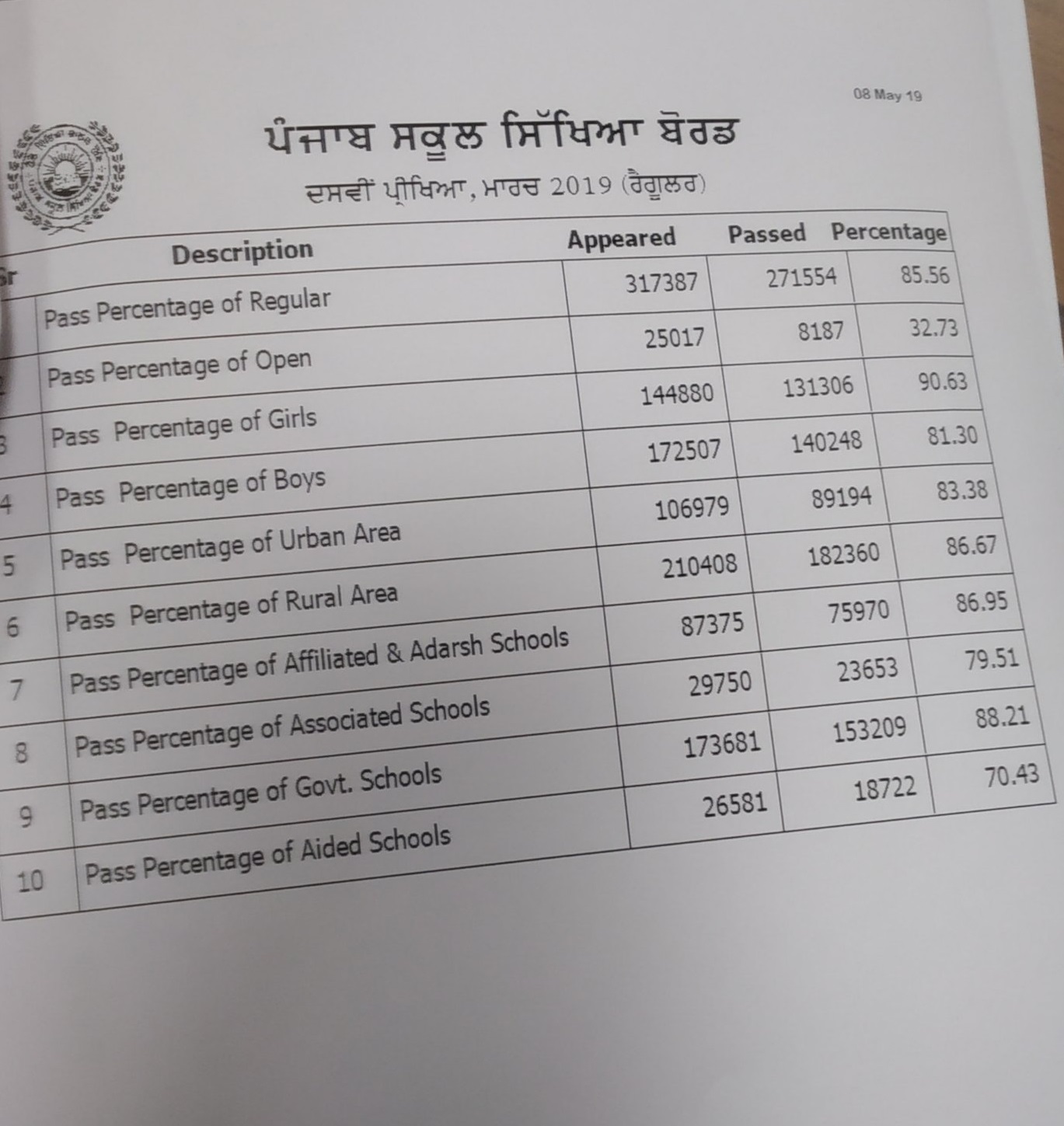 How to Check Punjab 10th Class Result 2019?
Follow the steps as below to check PSEB 10th Class Result 2019:
Visit the FastResult website and Mobile App.
After that, click the web link of 10th Result.
Now the students search the Punjab Board from the search bar menu
Then, click the Check Result Now.
Fill the Required Details
Now your PSEB 10th Class Result 2019 will be displayed on the screen.
Download the result for further uses
Details Mentioned on Punjab 10th Class Result 2019:
The following details will be mentioned in the result:
Roll No.
Roll Code
Name of Student
Name of Father
Name of Mother
Marks obtained in Theory and Practical
Aggregate Marks
Division
Result – Fail/Pass
Over 5 lac students have appeared for the examination this year. Last year, Punjab Board 10th class result was published on May 9, 2018, and the same is on time this year too. To pass the examination, a student requires to get at least 33% of the total marks in the subject as well as in the aggregate marks. In 2018, the pass percentage among girls increased this year to 69.13 compared to last year's 63.97. Among boys, the pass percentage this year was 52.31 while it was 52.35 last year.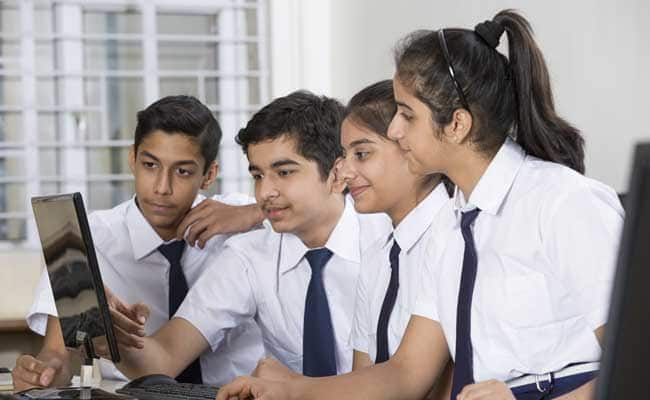 Region wise, the passing percentage in 2018 was 63.85 while it was 61.22 in rural regions. Every year about 5 lakh students take the 10th class exam and about 3.5 lakh students get registered for 12th Class. In the previous year, a total of 59.47% of students passed in 10th class and 65.97% from 12th Class students passed. In the year 2018, Gurpreet Singh from Ludhiana's topped with 98% marks in 10th class. Also, Ludhiana's Ameesha Arora topped the with 98.44% marks 12th Class. While Prabhjot Joshi got the second position with 98.22% and Riya with 98% marks.
Get the Free Fast Result App
Download Link
Scan Me