Central Board of Secondary Education (CBSE) 12th Class Board Examination 2019 would start from tomorrow February 15, 2019. As many as 12.87 lakh candidates have registered for the CBSE 12th Board Exams 2019. The exams for the vocational subjects would start from tomorrow and the main examinations would start from March 2, 2019. CBSE 12th Board exams 2019 would complete on April 4, 2019. Ahead of the examinations, here are necessary instructions for candidates along with a list of things allowed or not allowed inside the examination centre. All the parents and students are again informed to visit their examination centres before the commencement of the exam to familiarize them. CBSE has also presented available an exam locator app which is free on Google play store.
Check Here: CBSE 10th Result 2019 | CBSE 12th Result 2019
Things Allowed Inside the Examination Centre
Candidates are allowed to take only their pens and basic stationery inside the examination centre. Please be informed that the pencil box and pouch should be transparent and should not have anything printed on it.
Diabetic candidates are allowed to bring a snack in clean cover to the examination hall.
Transparent water bottles are allowed inside the exam hall.
CBSE Admit Card and School ID card is compulsory and must be carried to the examination hall. Please note, No Candidates Would be Allowed Entry to the Examination Hall Without CBSE Admit Card and School ID Card.
Apart from this, please note that this time regular candidates are required to be in school uniform. It is necessary and there are no exemptions to this rule.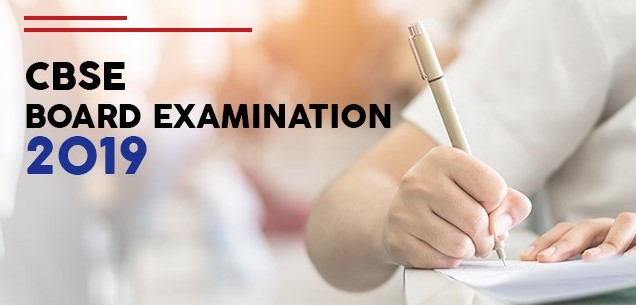 Things Not Allowed Inside the Examination Centre
All kind of communication devices including mobile phones, smart watches, pagers or health bands are prohibited. This also combines headphones, calculators, Bluetooth speakers etc.
Any sort of printed material is not permitted inside the examination hall. candidates found in possession of any written material would be considered as using illegal means and appropriate action would be taken.
Packed food such as chips, cold drinks and biscuits are not allowed inside the exam hall.
Get the Free Fast Result App
Download Link
Scan Me